Beginning in 2015, pilots who are hired to fly with Endeavor Air will earn up to $30,000 in pilot retention payments, adding to the compensation package in place for Endeavor pilots. Under the new program, an Endeavor pilot could earn $43K in their first year flying for the airline.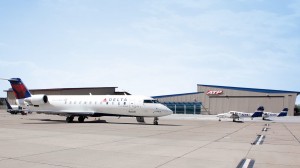 "During the past few weeks the company and pilot leaders have worked hard to develop a range of concepts designed to address attrition, particularly first officer attrition, which has recently risen to unsustainable levels," said Capt. Jonathan Allen, pilot spokesman from Endeavor Air. "The agreement would make total annual compensation of Endeavor first officers the highest among U.S. regional jet operators while bringing total pay for topped-out captains near the industry and Delta Connection averages."
In addition, it was announced that any Endeavor pilot can earn $2,000 for every pilot referred to Endeavor Air who completes training and joins the Endeavor pilot group.
Endeavor partners with ATP to hire the best-trained pilots entering the airline industry today through PilotPool.com. When you decide to train to take advantage of the airline career opportunities at Endeavor, get there before your competition. Get there first with ATP.