Republic Airlines flew an Embraer 145 painted in United Continental colors into ATP's Flight Training Center at Mesa-Gateway airport in Phoenix and put it on display for the Instructors and Students there to look over. Republic is hoping that the jet appeals to them and that they will join Republic to fly even bigger and better aircraft in the near future.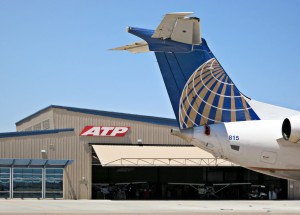 Republic has teamed with ATP to recruit the best pilots available in today's extremely competitive recruiting environment. Republic sends their top recruiters to ATP on a monthly basis to interview our students early in their flight training careers, and the successful candidate is immediately given a Conditional Offer of Employment (COE). The only condition to be met by the students is that they accept a flight instructing position with ATP, maintain a good record and report to Republic as soon as they reach 1500 hours of flight experience. Most of the ATP Pilots who accept the offer are ready to go to Republic within 18 months after completing training. Many of the pilots who have trained with ATP and been hired through this recruiting partnership in the not-so-distant past are nearing an upgrade from First Officer to Captain soon as a result.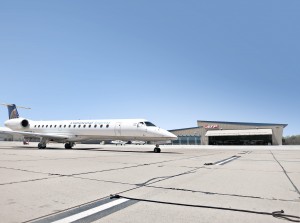 Republic Airlines, as well as other airlines recruiting pilots, use the free recruiting tool PilotPool.com to track ATP students all the way through their flight training experience with ATP. They then begin recruiting our students very early in the flight training process, which means that students training with ATP have a straight path laid out for them that leads from the first day of flight training all the way to the cockpit of an airliner working for the premier airlines in the United States. That successful time-proven path to the cockpit is an opportunity that should not be passed up as it leads to a multi-million dollar career that is waiting for people willing to apply themselves and prepare for success.