I had the pleasure of attending the Regional Air Cargo Carriers Association's (RACCA) annual meeting in Phoenix this week. RACCA is an association made up of the largest Part 135 Air Cargo Operations and the businesses which help them stay on schedule. What made it most enjoyable to me were the people who make up RACCA.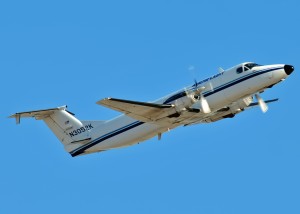 RACCA represents FAA-certificated air carriers whose aircraft generally fly under Part 135 of the agency's regulations. Successful airlines such as Ameriflight, Empire Air, Mountain Air Cargo, Key Lime Air, Alpine Air and Sierra West Airlines to name a few were represented at the conference.
From RACCA's website:
The typical mission for one of the aircraft flown by these operations is to retrieve packages and other cargo from smaller communities and fly them to a major airport where they are loaded aboard a larger aircraft for a longer flight to a sorting facility. Afterward, that process is reversed as cargo is then offloaded to another of our members' airplanes for delivery to its ultimate destination, often a smaller community.

Typically, these flights occur overnight, helping ensure organizations of all sizes meet our nation's high demand for "next-day" transportation of important documents and "just-in-time" delivery of important raw materials, critical parts and other items. Of course, as Internet-based marketing and sales of products as diverse as books, next-day delivery of consumer electronics and collectibles — to name just a few — becomes expected instead of the exception, demand for smaller cargo aircraft has skyrocketed.
ATP is very supportive of these airlines and we send many of our pilots to fly for them. Spending time with the people who oversee these flights was a great opportunity to hear the challenges facing these companies (the pilot shortage being the largest challenge), and how ATP can help. If you love flying and facing unique challenges each day, then flying for one of these companies may be for you.
If so, get the best flight training available and get there ahead of your competition by training with ATP.