Mesa Airlines flew their newest EJet to Phoenix's Mesa-Gateway Airport to visit ATP's Flight Training Center there and let our Instructors and Students check out the plane that they will begin flying for United Airlines soon.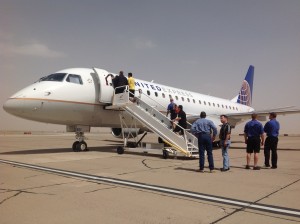 ATP Students and Instructors examine the new EJet.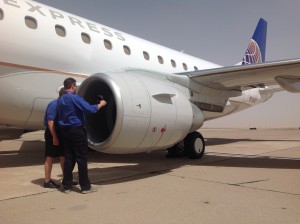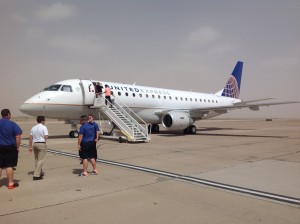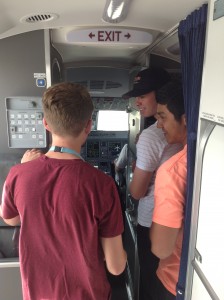 From a Mesa Air Groupo Press Release:
Mesa recently announced that they had taken delivery of its first Embraer E175 at a celebratory event at Embraer's headquarters in São José dos Campos, Brazil. The aircraft is the first of 30 on order by United to incorporate into Mesa's growing United Express fleet. Employees from United Airlines, Mesa and Embraer celebrated the inaugural flight together.

Mesa currently operates as United Express from hubs in Washington Dulles and Chicago O'Hare with a fleet of 20 Bombardier CRJ-700 regional aircraft. The first E-175s will enter service in June 2014 and are configured in the United Express dual class 76-seat layout.