While here at ATP I get the chance to meet a lot of very interesting people who come to ATP with only their ambitions and the willingness to work hard to get where they want to go. With those tools they are molded into student-pilots and then into professional aviators who in a relatively short time will join the Airline Industry as talented First Officers. These men and women move on to very successful careers in aviation, and at times they get a chance to look back and share with us how they achieved their career goals. Justin Kaiser is one such pilot that I have been fortunate enough to meet and know and help in some small way, and I want to share his experiences with you: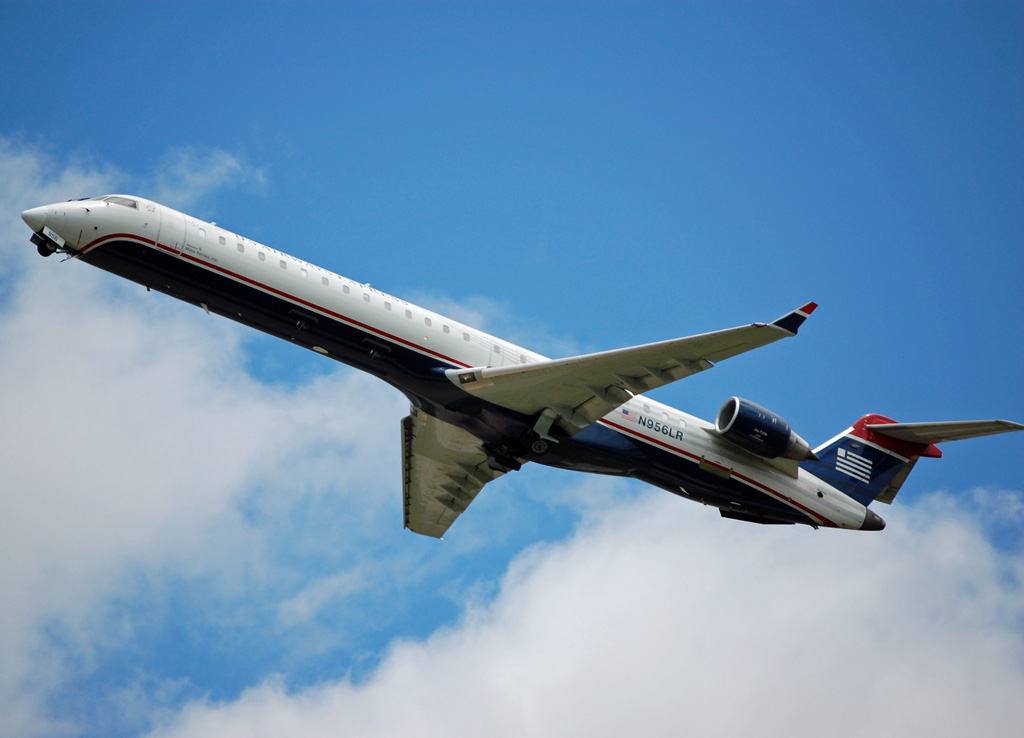 Paul,
I have recently completed training at Mesa Airlines and wanted to share my experience. As others have written you regarding the step by step process of 121 training directly, I am writing to discuss the experience coming from the background of both a student and instructor at ATP to a first officer at a regional airline.
I first came to ATP in the summer of 2011 with a Private Pilots license. After completing the 90 Day Airline Career Pilot Program (ACPP) I became an instructor at ATP, a position I held for two years. During that time I also completed the Regional Jet Program in Jacksonville, Florida. While instructing at ATP during the fall of 2013 I was contacted by Mesa Airlines recruiters, who had come across my information through services provided by ATP such as PilotPool and office staff. The airline was at that time, and currently continues, growing exponentially. Having weighed my options I chose to join Mesa.
Much like ATP Flight School Mesa has a straightforward training program. This process is divided into three primary segments: ground school, simulator training and Initial Operating Experience (IOE). Ground school lasts approximately three weeks, with the first week devoted to Basic Indoc (Part 121 regulations and Company procedures) and the next two weeks covering aircraft systems. Ground school is complete once the applicant successfully passes their oral evaluation with an examiner. The ground instructors at Mesa do a superb job of conveying the fundamentals of 121 flying, even for those of us coming into airline training with no experience outside of Part 91. There is a lot of information to cover in a relatively short period of time, which makes diligent studying during this period essential. For students coming from ATP's ACPP this style of learning should be largely second nature. With a checkride every few weeks at various levels in a variety of different airplanes, having to master good study habits quickly is a must. At Mesa, much like at ATP, instructors provide an excellent basis for the necessary information to be obtained, but a student must proceed to study beyond the classroom to be truly successful.
The simulator portion follows ground school. Ten simulator sessions, which include the checkride, make up the sim training. ATP's ACPP crew resource management training provides a necessary first step in preparing future airline pilots with working together as a team. Furthermore, ATP's Regional Jet Program builds on such skill sets, and exposes students to both the systems and CRM environment that occurs daily in the 121 world. Knowing flows and profiles, as well as an individual pilot's role on the flight deck, is a crucial part to operating effectively as a professional crew. While airline training does a fine job of preparing a student for simulator training, the experience of the RJ Course made the process of understanding the systems (such as the Flight Management System and Flight Control Panel), and then training in a full motion simulator, a much easier process compared to coming in without any prior notions of what to expect.
In my case I received my Airline Transport Pilot certificate simultaneously with my CL-65 Type Rating. Having trained multiple candidates for similar checkrides as an instructor, I was already aware of what was expected on my ride. Additionally Mesa's team of instructors amply prepared me for my checkride. Following successful completion of simulator training, applicants proceed to IOE. On IOE applicants are further trained by check airmen on revenue flights, and learn the techniques of flying the line. The experience of piloting a regional jet for the first time in the real world is an incredible experience, and is a great reminder of why we all have put so much time, money and emotion into our trade.
Under the expert tutelage of both ATP Flight School and the training department at Mesa Airlines, making a successful transition from general aviation flight instructor to regional airline First Officer proved to be an attainable goal. For those that have a true passion for aviation and may be considering a similar course to mine, I can say this for my experience: These past years have been among the most challenging and rewarding of my life. When I look back now and consider all of the choices I made in pursuit of my dream to be a professional aviator, I have no regrets.
– Justin Kaiser