Today ATP sent eleven new candidates to become part of SkyWest's new Enhanced Internship Program. SkyWest flew their new interns to Salt Lake City for new hire indoctrination before sending them back to ATP to instruct and build quality flight experience while in the internship program.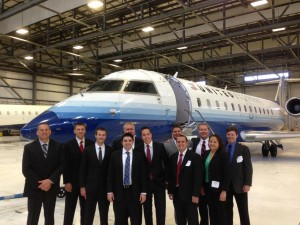 SkyWest will be taking in new interns every month from ATP's instructor group and bringing them into the Enhanced Internship Program. SkyWest Interns will be expected to perform duties for SkyWest while they build hours instructing at ATP.
SkyWest is reaching into ATP's Flight Training Pipeline using PilotPool.Com to recruit the best pilots being trained for the U.S. aviation industry today.