On Tuesday, January 22nd, Republic Airlines sent Chautauqua Director of Operations Alex Osleger to ATP's Jacksonville Florida Flight Training Center to interview 15 current ATP Instructors for First Officer positions at Republic. The flight experience level of those interviewed ranged from 400 to 1200 hours of total time.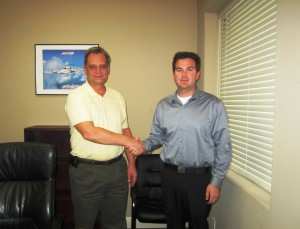 Those who successfully completed the interviews will be offered formal Conditional Offers of Employment (COE) by Republic, which means that when those pilots offered the COE complete the conditions which are part of the offer that they will report to Republic to begin training with either Republic Airlines, Chautauqua or Shuttle America.
Republic will continue to send recruiters to ATP's Flight Training Centers to interview ATP Instructors monthly. Republic has signed an agreement with ATP which enable Republic Recruiters to reach into the Flight Training pipeline to interview ATP Flight Training Students. If the student interviews successfully they will also be given COEs that will allow them to immediately begin training with Republic when the conditions of their offer is met.