Three more airlines in the U.S. have reported record, or near record, profits for the second quarter of this year, with Spirit Airlines reporting its best quarter profit report to date.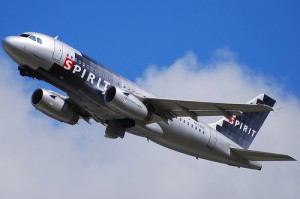 JetBlue Airways reported a second-quarter net income of $52 million, more than doubling its $25 million net profit in the same quarter a year ago, and achieved its ninth consecutive quarter of profitability and "highest-ever" second-quarter profit.
Spirit Airlines more than doubled a $16.9 million net profit in the 2011 June quarter with $34.6 million in net income for this year's second quarter.
The fast-growing airline increased second-quarter revenue by 25.5% to $346.3 million. Spirit's quarterly passenger traffic increased by 16.8% and produced a load factor of 84.8%.
Spirit took delivery of two Airbus A320s during the three months ended June 30, ending the half-year with 42 aircraft. It expects to take delivery of two more A320s in the second half.
US Airways hit the airline jackpot in the second quarter — higher fares plus lower fuel prices. Its net income tripled to $306 million.
US Airways said the quarterly profit was its biggest since the 2005 combination of US Airways and America West, which created US Airways Group Inc. It was also bigger than any posted by either of those companies separately.