Jet charter operator XOJet announced a firm order for seven Hawker 800XPRs, with delivery of all of the aircraft scheduled before the end of 2011. XOJet also announced an order option for an additional five aircraft. The value of the deal "represents a potential commitment of up to $50 million," according to Hawker Beechcraft vice president, Global Customer Support Christi Tannahill.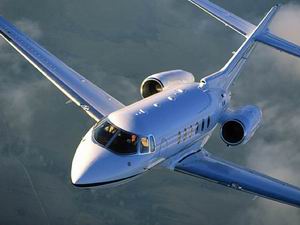 "XOJET's 40 percent growth in 2011 clearly demonstrates that their innovative business model has been well-received by the private aviation market," said Tannahill. "Our innovative Hawker 800XPR program can deliver the transcontinental capability, proven reliability and exceptional passenger comfort that will help XOJET continue on their growth path. Their commitment is a testament to the proven significance and value proposition of the 800XPR program."
The acquisition adds a new midsize offering to XOJet, which is currently operating a fleet of 10 Citation Xs, nine Challenger 300s and a Challenger 605.
"The growth of our business demanded a third fleet type," said XOJet CEO Blair LaCorte. Anxious to get the upgraded pre-owned Hawkers into service, XOJet will initially fly them with the older TFE731-5BR engines, replacing them with TFE731-50Rs–which is part of the XPR upgrade–as they become available. The aircraft will also get an avionics upgrade, major interior outfitting and custom exterior paint.
According to LaCorte, XoJet has experienced 130-percent growth over the past three years, despite the negative impact of the recession on the industry as a whole.