American Airlines, along with its regional partner American Eagle, continue to grow their schedule in South Florida. This is beyond the schedule additions previously announced for November 2009 at Miami International Airport (MIA).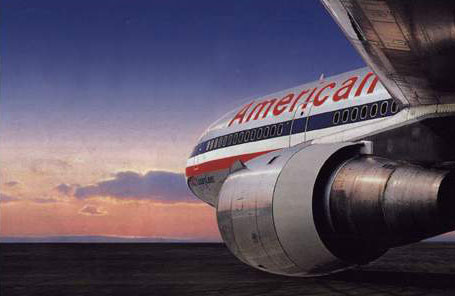 American Airlines today launched additional routes and new service into several U.S. and Latin American destinations from South Florida. Beginning today, customers flying out of Miami International Airport will have greater access to cities in Colombia, as well as the option to fly nonstop to Santa Cruz, Bolivia; Phoenix, Ariz.; Sarasota/Bradenton, Fla.; and Savannah, Ga., while Fort Lauderdale customers will now be able to fly to Costa Rica and the Dominican Republic without having to make any connections.
"This expansion of service out of Miami and Fort Lauderdale demonstrates our strong commitment to sustained growth and progress in South Florida and Latin America," said Peter Dolara, American Airlines Senior Vice President based in Miami. "These additions help to boost tourism locally. We also recognize the importance of supplementing our extensive national network and facilitating connections to the rest of the Americas."
"While we have reduced our broader schedule in response to a difficult economic environment, we continue to find opportunities to enhance our presence in Miami," said Peter Dolara, American's Senior Vice President based in Miami. "This November we will operate 276 daily flights, our largest schedule ever since establishing the Miami hub 20 years ago. Our growth is recognition of the support we have received from Miami-Dade County and the community throughout the years and will further solidify MIA's position as the Gateway to the Americas."
As previously announced, American Eagle will begin service from MIA to five new destinations Nov. 19: Eleuthera, Governors Harbour, and Treasure Cay in the Bahamas, Charleston, S.C. and Knoxville, Tennessee.
In November, American will increase its flight schedule with one additional daily flight to numerous destinations including Cancun and Montreal; Curacao, Grand Cayman, Providenciales, Punta Cana and Santo Domingo, five destinations in the Caribbean; Freeport in the Bahamas; Panama City and Guatemala City in Central America; and Medellin and Sao Paulo in South America.
"This is excellent news for MIA and is a testament to the strong working relationship between the airline and the airport," said Jose Abreu, Miami-Dade County Aviation Director.