AMR Corporation CEO Gerard Arpey said today that American Airlines may need to keep fares low to balance supply and demand in coming months, and he pointed to a busy summer ahead.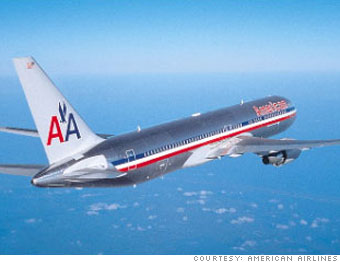 "We're expecting another busy summer and we'll be using every lever we have to keep planes full with paying customers," Arpey told shareholders at the company's annual meeting in Fort Worth. "We are always going to be responsible in keeping supply and demand in equilibrium."
At the time, Arpey said May and June bookings were "consistent with what we saw in the first quarter" and that "we're not seeing further deterioration."
While American Airlines has cut the number of flights in many areas, it continues to make "strategic additions to our global network," Arpey said.
"We're building a presence in China and India," he said, "and expanding our reach into new markets like Barcelona, Milan and Moscow. We are very optimistic about the D/FW-Madrid service we launched earlier this month, and of course our enhanced presence in Spain will both bolster – and be bolstered by – the deeper relationship we are pursuing with Iberia Airlines."