We are living in a time and culture where something doesn't attract much attention unless it is the fastest, or the biggest, or the newest. We tend to be that way in aviation too, but don't overlook some very interesting jobs available today flying turboprops. Great Lakes Aviation has been in business for a long time flying very tough and reliable turboprops such as the Beech 1900 and the Embraer Brazilia, and is expanding its route structure.
Great Lakes said it would add EAS routes to four Montana destinations from Billings beginning February 1. On the same day they plan to start serving Sidney, Montana, from Billings and resume flights between Kansas City and Grand Island, Nebraska.
I have a type rating in the 1900 and I have to tell you it was a breathtaking experience flying it from Denver to Colorado and Wyoming's Ski Areas a "few" years ago. We also flew Essential Air Service (EAS) routes into Nebraska and Wyoming using the 1900. Then, as Great Lakes does now, we did a lot of VOR to VOR flying and full non-precision approaches without the benefit of ATC vectors. I learned a lot about flying and airmanship in that airplane, and it served me well when I started moving into larger and more complex aircraft.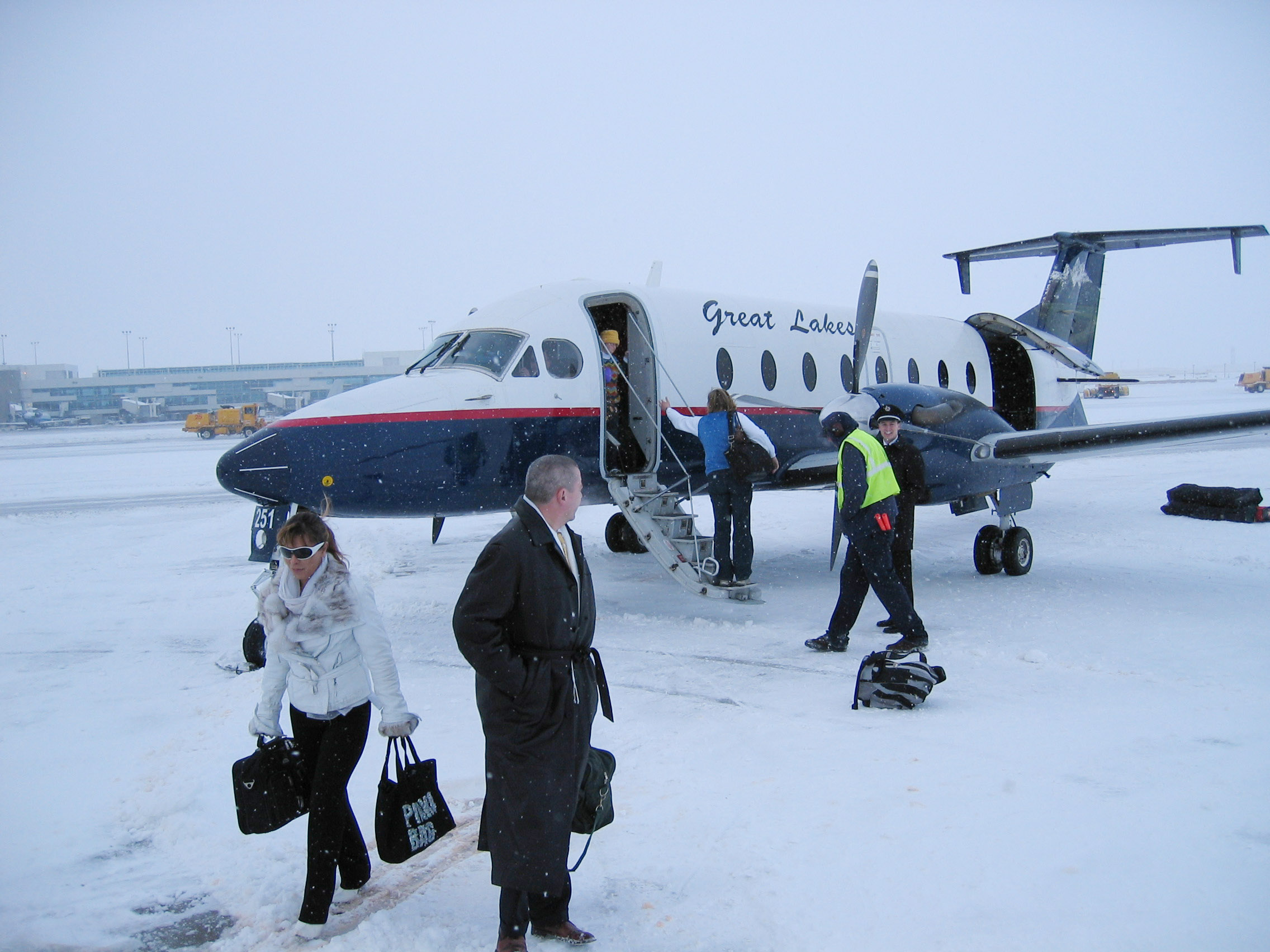 It hasn't been uncommon in the recent past for some to get their very first jobs in aviation flying an RJ, but it makes me think of all the experiences I would have missed had that happened to me. I learned how to hand-fly a relatively complex turbine aircraft through the weather, not over it. Over my career I have been most thankful for that experience when all the "leading edge technology" failed and my fancy airliner became just an airplane once more. That is exactly what happened to the crew of US Airways Flight 1549 and I'm glad the pilots could rely on their past experiences to handle it.